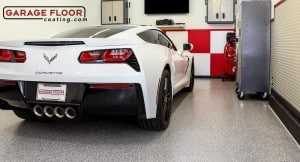 Thank you are taking the time to visit our website; we hope you find it both educational and informative. Without a quality product backed by excellent customer service, a business will not realize great success. Therefore, we set our standards of quality, value, and customer service to the highest degree. We go the distance to ensure your experience with GatorGuard of Indiana is a pleasant one. From the initial purchase, installation and years later, you will find us ready and willing to serve you.
We're a different kind of home improvement company and we're proud of it. Work done by GatorGuard of Indiana and our sister company, LeafGuard of Indiana stands out from the crowd. We're remembered for our quality craftsmanship and our deep commitment to our clients — that's our promise to you. We add value to our projects by blending function with design, offering color consultations, and making your renovation dreams realities.
It is our goal that each and every GatorGuard customer receives quality products backed by unsurpassed customer service and powerful warranties. We are committed to you and your satisfaction. We sincerely hope that you allow GatorGuard of Indiana the honor of doing business with you.